Since 2015, PDFF has been engaged in identifying leaders in underserved communities, helping them craft their visions and plans, and launching them to success. In March 2020, PDFF expanded on this work to establish the Equitable Entrepreneurial Ecosystem (E3) – an initiative focused specifically on supporting entrepreneurs to help them grow, sustain and accelerate their businesses. 
E3 was created to work with entrepreneurs throughout various industries to help them identify opportunities to scale their business operations. We help entrepreneurs navigate through challenges within their landscape by providing guided decision-making and leadership coaching, as well as other technical assistance and targeted business resources, all while working within their timelines and schedules. 
Most notably, we connect entrepreneurs with valuable and appropriate connections – from funding partners to collaborative partnerships to new client relationships and champions for their businesses. We offer pro-bono marketing support, strategic planning, and other business resources.
"…I cannot go without mentioning the value the E3 program has added to Hx Innovations thus far.  The time and diligence PDFF, the E3 community, and partners have spent during the scoping and vetting process to understand, not only the foundations of our business, but the internal systems we have implemented to accomplish our milestones and scale our growth is a unique differentiator of the E3 program… This patient process has empowered and challenged us to take a holistic approach in the development of our company. I am deeply grateful for the E3 process and program. I highly recommend E3 to any startup with a true vision and passion for business growth and the creation of opportunities for people to come, stay, and grow in Delaware. "
-Nicole Homer, Co-Founder, HX Innovations

ENTREPRENEURIAL ENGAGEMENT:
E3 was developed with the entrepreneur as the process driver. The process includes collaboration with other like-minded entrepreneurial leaders and industry experts who can provide real-time feedback and solutions.
Entrepreneurs can join E3 in two ways:
Cohort Inclusion

Membership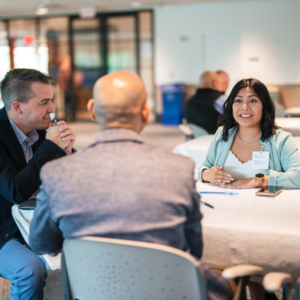 Application Pathway:
The open application process for the E3 cohort cycles occurs periodically throughout the year. Any entrepreneur, no matter what stage their business process is in (start-up to accelerated), can apply to join a cohort. If accepted into a cohort, entrepreneurs will participate in a 5-week one-on-one workshop facilitated by a vetted business consultant.
This engagement is designed to be flexible and analyzes the entrepreneur's business model to identify opportunities for growth. Each entrepreneur will receive a comprehensive report that outlines areas of opportunities, financial projections, recommendations for next steps, and a prioritized action plan that they are able to both understand and implement.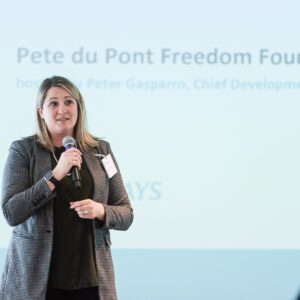 Membership Pathway: 
At any point, an entrepreneur can join E3 as a member. E3 Members and cohort participants receive access to a network of like-minded entrepreneurs, thoroughly vetted service providers, industry experts, business leaders, and potential partners. Potential partners may include funding partners, investors, clients, and champions. 
Every E3 Member will receive one-on-one support from a landscape navigator. The navigator is an extension of the entrepreneur's team and will help them understand their membership benefits and, more importantly, utilize the services available to them. In addition, E3 Members get access to a private LinkedIn group directly connecting with like-minded members in the ecosystem as well as vetted service providers.
Additional membership benefits include:
A complimentary leadership coaching guide from

IA Business Advisors

Business incorporation coaching and resources provided by

CSC

 

One-on-one strategic marketing support and a marketing pitch deck provided by

Launch Point Labs

Monthly peer e-group strategic coaching facilitated by

PMG Consulting

Invitations to special

PDFF events, including Member Mixers and the annual Pete du Pont Freedom Award

Access to monthly in-person and virtual workshops
Mentorship is an integral component of E3. Our mentors, called Entrepreneurial Champions, include an impressive suite of PDFF Legacy and Patriot Members, PDFF Board Members, and other business leaders. Our Entrepreneurial Champions aid in developing the emerging business leaders of tomorrow. They offer guided-decision making, network support, and first-hand experience to help our entrepreneurs polish their skills and build their businesses. 
Our suite of Entrepreneurial Champions includes: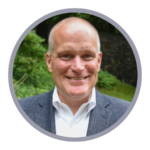 Thère du Pont
President, The Longwood Foundation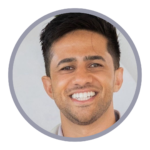 Mac Macleod
CEO, Carvertise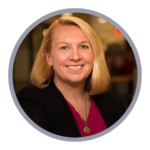 Peggy Geisler
Owner, PMG Consutling LLC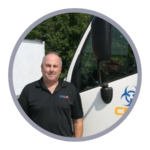 Bruce Georgov
President, Choice MedWaste/
Serial Entrepreneur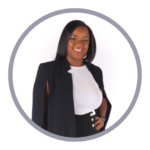 "I've been engaged since the beginning of January 2023. My trajectory as an entrepreneur, in building up my operations, and my understanding of the key things I need to be an entrepreneur have all been trending upward since I began the E3 Membership Program. Prior to that, I have to admit, my journey was winding and had many stops in between. Since joining E3, I have felt more secure in my decision to be an entrepreneur and in working towards building a business that is what I always dreamed it could be."
-Kristen Isaac, Founder & CEO, Project Solved
PDFF holds three open application cycles each year for all three counties in Delaware. The 2023 E3 application cycles have closed as of August 28, 2023. Subscribe to our e-newsletter to stay up to date on 2024 application cycle announcements and more. Click Below to Watch our E3 Application Overview Webinar.
An E3 Membership is an affordable way for entrepreneurs to receive robust support and deliverables from an array of business experts, influencers, and potential investors.
We're actively recruiting new service providers and vendors. Apply today!
Share your hard-earned expertise with the next generation of entrepreneurs and emerging business leaders by becoming a PDFF Entrepreneurial Champion.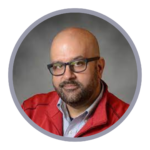 "E3 is working – in the last three days (most of which was a weekend), I've received more 'cold calls' from my website than in the previous 3 months!"
-David Kubacki,  Founder & Consultant ViaDel Consulting Group
OUR BUSINESSES & ENTREPRENEURS