About Reinventing Delaware
The Pete du Pont Freedom Foundation serves as an entrepreneurial incubator by providing a platform for individuals to present ideas that will create jobs and improve Delaware. Through its Reinventing Delaware program, founded in 2014, the public, the Foundation's members and supporters, and the business community submit ideas to the Foundation for consideration.
We are thrilled to announce the return of the highly anticipated Reinventing Delaware Dinner, scheduled for Wednesday, November 8, 2023 at the Audion at the STAR Tower, situated on the University of Delaware's Newark campus. As a beacon of innovation, this year's event promises to bring together visionaries, business leaders, community stakeholders, and creative minds from across the state to foster collaboration and share groundbreaking ideas aimed at catalyzing job growth, enhancing the economy, and making Delaware an even better place to live, work, and raise a family.
PDFF invites you to submit your bold idea for a chance to join an exclusive gathering of industry leaders for dinner on November 8, 2023. Ideas will be accepted through October 10, 2023.
Markets work; price controls, quotas, higher taxes, and decisions made for the many by an elite few do not.
– Governor Pete du Pont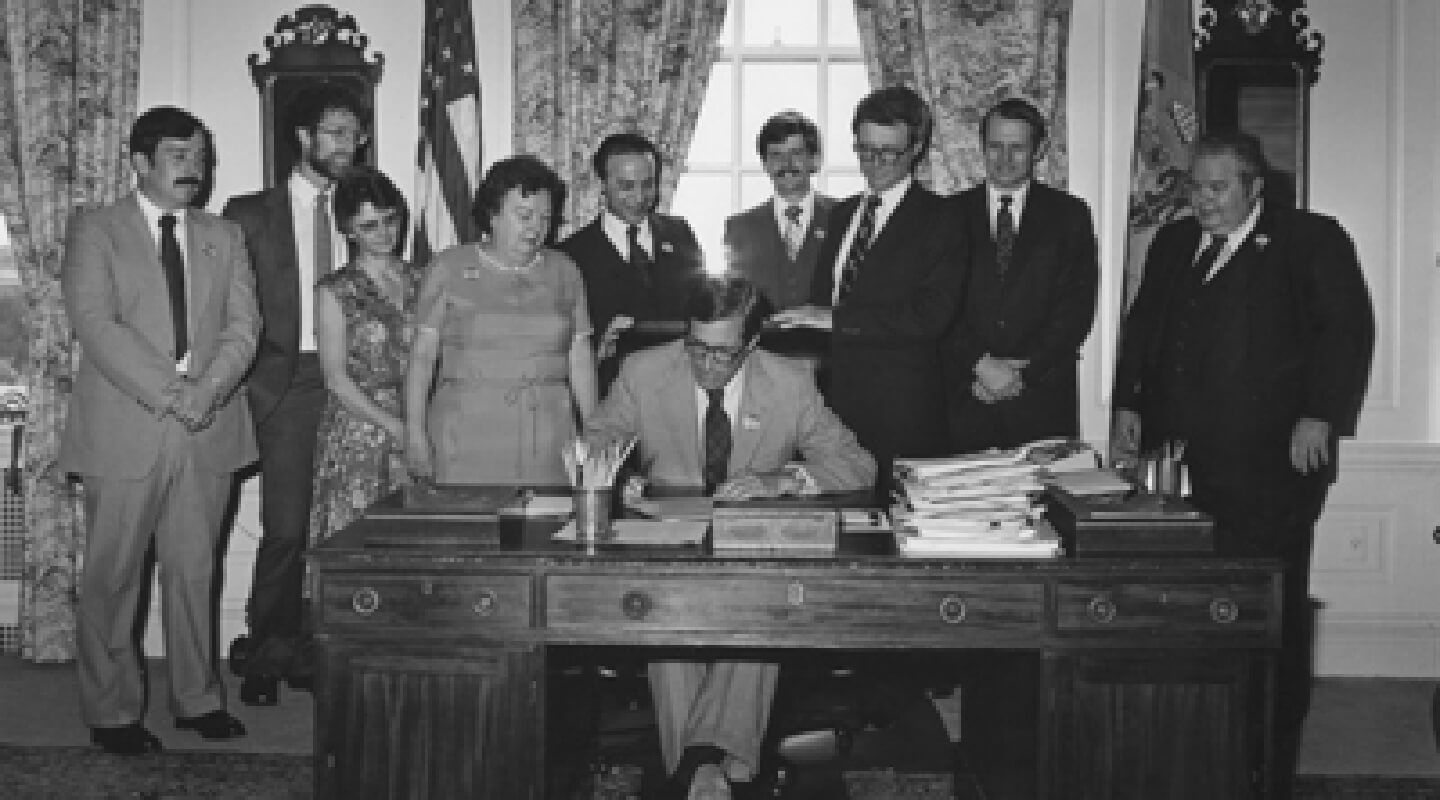 The Reinventing Delaware program is based on a robust, multi-stage, and detailed evaluation process:
After a thorough review of all public submissions by a formal committee, a number of ideas and their champions receive an invitation to attend the Reinventing Delaware event and showcase in front of key members of the Delaware business and leadership communities.
Event attendees examine the ideas and then vote to select their choices as top ideas. After the event, a committee reviews all 100 ideas presented at the event until the top ideas are selected to move to the next stages.
These next stages include a "scoping workshop" that further evaluates the ideas for their innovation, sustainability, and potential benefit, a process that results in a smaller, select number of ideas qualifying for a thorough, six-month development process.
Ideas that make it to the development process stage receive coaching, mentorship and assistance with formulating a plan for actualization of the ideas, as well as other valuable resources; the development process lasts six months because of its rigor and comprehensiveness, as ideas are studied and further challenged. Ideas and their champions are also featured in the media, including The Delaware Business Times, and following the development process, the finalists are chosen by Foundation's Board.
The final round includes the production of videos – to ultimately be shown in front of Delaware's leaders at that year's Pete du Pont Freedom Award dinner – for each idea that makes it this far, and after a final presentation of each idea to the Foundation's Board, the selection of the top idea(s).
The top idea(s) are celebrated at the Pete du Pont Freedom Foundation Award event.
And, because Delawareans never run out of great ideas, the following year's process kicks off almost immediately.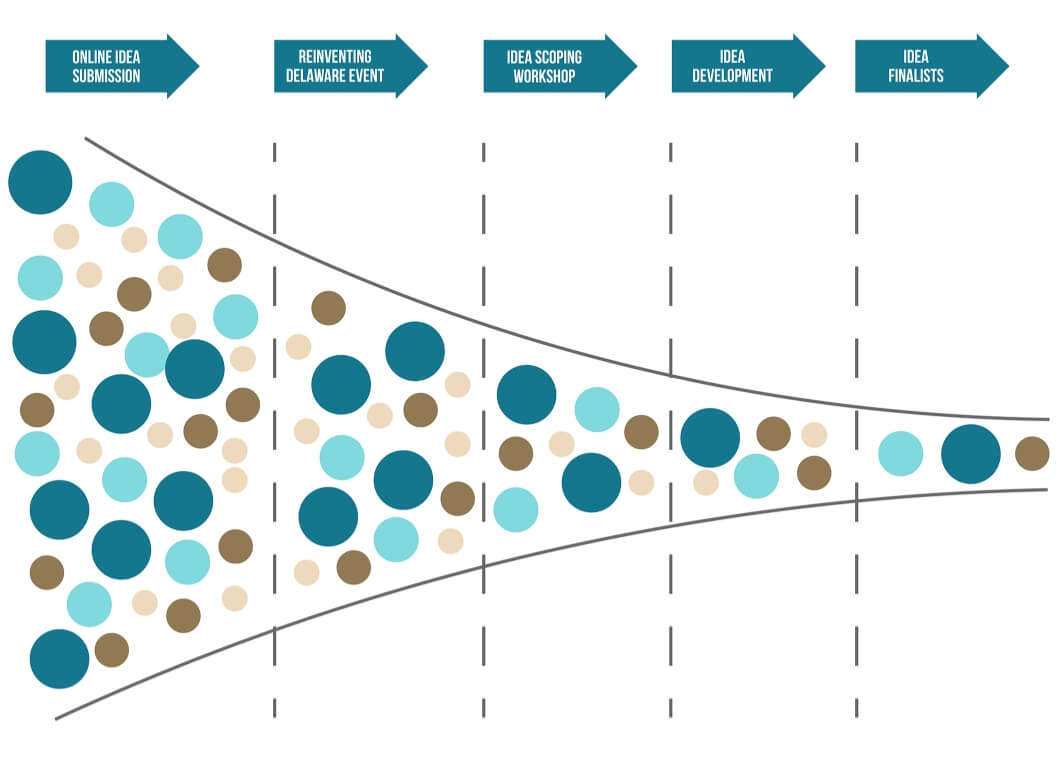 2024 Sponsors