Each geographic ecosystem requires three critical roles

1. Regional Partners in each county help identify candidates, recruit advisers and create an ecosystem that recognizes each area's geographic and cultural needs.

2. Entrepreneurs seeking support in their current business stage, whether they want to move an idea to a concept, flesh out a concept to a plan, or grow from start-up to the next level. Top candidates are identified from their applications.

3. Entrepreneurial Advisers & Mentors help selected entrepreneurs and their businesses reach the next step. Partners include people who can provide regional expertise and resource information.
SERVICE PROVIDERS:
Join E3 in New Castle, Kent or Sussex counties
We are actively recruiting mentors to join E3 and work with entrepreneurs across the state. Specialties must include at least one of the five entrepreneurial focus areas: coaching and business planning; marketing and promotion; information technology and infrastructure; space planning and design; and access to funding sources.
To become a sponsor, partner, adviser or member, contact Stephanie Johnnie at stephanie@petedupontfreedomfoundation.org.
Sign up for our enewsletter to stay current on the next E3 application cycle.
Our advisory council members help build a supportive ecosystem
E3 recruits advisory council members to emphasize collaboration. With so many entrepreneurs and business leaders on its councils, E3 offers a thorough plan to support each entrepreneur, providing recommendations for other services and solid, real-time feedback.
Building a collaborative ecosystem:
Statewide Committee:
Thére du Pont from Pete du Pont Freedom Foundation; Stephanie Johnnie from Pete du Pont Freedom Foundation; Renata Kowalczyk from Wilmington Alliance; Jeff Banning from Trinity Logistics; David Shephard from Rockford Capital Partners; Scott Malfitano from CSC Global; Derwin Johnson from Derwin Johnson Communications; Luis Santiago from Bank of America; Denita Henderson from University of Delaware Small Business Development Center; and Adam Ahmad from Barclays
New Castle County:
Sara Lester from Westside Grows; Dan Cruce from United Way of Delaware; Ayanna Khan from Delaware Black Chamber; Joe Zilkowsky from Delaware Division of Small Business; Renata Kowalczyk from Wilmington Alliance; Malcolm Coley from WIN Factory; Desa Burton from Zip Code; Luis Santiago from Bank of America; Latisha Bracy from Bracy and Associates
Kent County:
Diane Laird from Downtown Dover Partnership; Shavonne White from Delaware Office of Supplier Diversity; Laura Wisler from Delaware Division of Small Business; Shannon Heal from Kent Economic Partnership; Judy Diogo from Central Delaware Chamber of Commerce
Sussex County:
Bill Pfaff from Sussex County Economic Development; David Root from Small Business Development Center, Georgetown; Chris Moody from Delaware Tech; Jennifer Fuqua from La Esperanza; William Minster from Launcher; Mary Dupont from La Plaza.
"We view the E3 initiative as a unique opportunity for Barclays to have a positive impact on the community by building a more equitable ecosystem for diverse entrepreneurs and giving them the tools they need to succeed," said Adam Ahmad, community reinvestment act relationship manager, Barclays US Consumer Bank.
– Governor Pete du Pont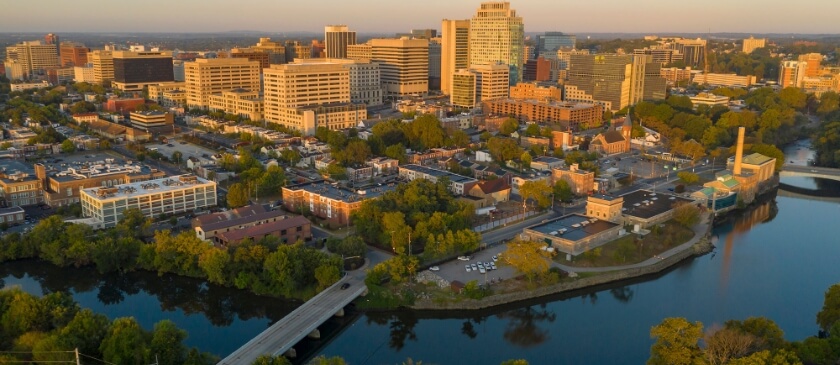 A special thanks to our partners and sponsors
E3 was developed with support from Barclays in partnership with Wilmington Alliance. Barclays doubled its support, from $100,000 in 2020 to $200,000 in 2021. Other partners include:
E3 Partners